2 tags
Donating time at Beardsley Community Farm
My column this past Sunday was on apps which can lead you to volunteering opportunities in your area. Granted, it wasn't a very sexy piece, but from time to time I try to show people how technology actually can put you back in touch with some basics in life: learning a craft, planning your meals and now helping your community. I promised (to the three people who read it) to post an update...
WORD THUG: HOW I DEBATED AMERICA'S MOST... →
wordthug: The reviews are in for The Don't Say Debate, Debate. Some good. Some bad. Although the bad was from the Nashville Scene who wasn't even at the debate. Instead they lazily added a question mark to their headline (Very Fox News-ish of them) followed by cherry-picking quotes from other… Comedian J. LaLonde explains how he organized the "Don't Say Debate"...
6 tags
New viral blog gives plenty of "Reasons" to laugh
The latest blog to go viral is one that sounds a lot less funny than it is. I saw friends on Facebook linking to this Tumblr called "Reasons My Son Is Crying." By the name of it, I thought it must be some kind of parenting blog, which, frankly, sounded less than interesting to me. But the more and more links I saw, the more inclined I was to check it out. I'm glad I did. ...
An alumna's perspective: FGCU has come a long way
Whenever I've been asked where I attended college, my response is usually: "I went to a university in Southwest Florida." The reason, of course, is that it's much easier than explaining the details of a school almost no one has heard of. But that's all changed now. On Tuesday, someone asked the same question. My answer? "I did my undergrad at Florida Gulf Coast University." "Wow....
12 tags
What everyone's saying about "American's favorite...
It's my week to write a #trending column and, honestly, how could I write about ANYTHING other than Florida Gulf Coast University? Even if it hadn't been my undergraduate alma mater (it was), this Cinderella story has captivated a nation, making FGCU — by many, many accounts — "American's favorite college basketball team." It's an incredible story, and one that...
Social media explodes with talk of Florida Gulf...
4 tags
End of an era
We lost a great one at knoxnews this week. Jigsha Desai left our team to be the new Digital Director for Scripps at Naples Daily News in Naples, FL. In typical Jigsha fashion, she left work on Wednesday evening and started driving to her new home where she began work today (Friday). I've been blessed to be part of her team for almost eight years. In that time, she has taught me everything...
3 tags
1 tag
4 tags
Bloomberg Mayors Challenge Finalist: Knoxville's... →
If you've not seen it yet, you should take the time to look at the Bloomberg Mayors Challenge - of which Knoxville is a finalist.  The idea was for cities to find new, innovative solutions to national problems at the local level.  Knoxville, like many cities, has neighborhoods in our urban core that have been designated as "food deserts" - places with few local grocers, where...
On the road with Butch Jones...
evanwoodbery: It was a busy Thursday following Tennessee's football staff across the Volunteer State. Check out our datelined reports from Memphis (http://ow.ly/hxYhi), Nashville (http://ow.ly/hxPx6 ), and Knoxville (http://ow.ly/hxXKb)
5 tags
Finding unbiased info on pre-abortion ultrasounds
It's my turn for the #trending column this Sunday. In order to write a less impassioned but more informed piece, I did a TON of research earlier this week . I wanted to make everything I found available to readers who were interested as it wasn't as easy as you might think to find information from both sides of the aisle on this hotbed issue.  First, I'll give you a little taste...
4 tags
WORD THUG: CAMPFIELD V. LALONDE - AN OPEN LETTER... →
wordthug: Dear Mr. Campfield (May I call you Stacey?), Dear Stacey, Since my initial challenge which you accepted, you have agreed upon a few specific guidelines, however, we have yet to agree upon a date, time, and many other parameters needed in order for this event to take place. The… A debate for the ages. A battle of wits. I am eager to see if this will actually happen. The...
8 tags
So you got 'catfished' and other dating hoaxes
Ever since the 2010 documentary "Catfish" was released, I've been fascinated by this idea of elaborate Internet dating hoaxes. The notion that someone would dedicate so much time to building a fake life and extensive fake network of friends and family, and use it to deceive others — frankly, it blew my mind. So when the Manti Te'o scandal came to light last week, I grew...
7 tags
Knoxville named second happiest city for work
Ah, it's my favorite time in Tumblrville: time to announce Knoxville's latest placement on a national list. (In case you've somehow managed to miss our fixation on lists, you can browse past entries here. As it turns out Knoxville is the proud owner of many odd and varied titles.) But this time Knoxville has been named one of the happiest cities in which to work. According to...
4 tags
IHOP to offer free pancakes Feb. 5th
According to a press release from IHOP, the eatery will be giving away free short stacks of buttermilk pancakes on Tuesday, Feb. 5th. The free flapjacks serve a dual purpose: celebrate National Pancake Day and hopefully raise $3 million for Children's Miracle Network Hospitals.
8 tags
Digital tools and apps to help New Year's...
In this week's #trending column, I decided to tackle a topic I've seen quite a bit of lately: New Year's resolutions and technology. All across my Facebook feed, I've seen declarations from friends that in 2013, they will quit or cut back their social media and smartphone usage. That's all well and good, friends, but for me, it's not a realistic goal. In fact,...
1 tag
Parental contract?
When I was a kid, my sister and I had a chore list posted in our kitchen. It would have a column for chores, one for price, and one for initials. The way it worked was that one of us would walk up and, for example, find the line that said "Vacuum living room….$1" and we'd initial and date beside it where we had done it. We were allowed to pick and choose what we did, with...
3 tags
Popular videos on our YouTube channel
While checking our year-end stats, I looked at what fared well on our YouTube channel. Here is a list provided by YouTube that shows the ten most viewed videos on our channel in 2012: 1. Carolina Chocolate Drops performing "Hit 'Em Up Style" 2. Carolina Chocolate Drops "Cornbread and Butterbeans" 3. Letalvis Cobbins' testimony from the stand 4. Documentary: The murders of Channon Christian...
8 tags
Top Instagrammed spots worldwide; what would...
Today, social photography site/app Instagram released a list of the "most-Instagrammed" places in the world for 2012. I was curious to see what the results would be, especially because the photo service is used across the globe. In the No. 1 spot? Bangkok's Suvarnabhumi Airport in Thailand, where more than 100,000 photos were taken — and Instagrammed. Rounding out the top 5: Siam...
1 tag
Mental health can no longer be a hushed topic
By now, you would be hard-pressed to find someone not aware of the events that took place in Newtown, Conn., on Dec. 14. The murders that took place – and that's what they were, murders – have been well documented enough that I'm not going to go into detail on them here. Typically, we also have graphics or photos or videos on here to help tell whatever it is we're talking about,...
4 tags
The best and worst of Christmas music
If asked, some may peg me as more of a "Bah Humbug!" than a "Deck the Halls" type of gal. It's true that organized religion and I had a falling out and may never reconcile, but the promise of the Christmas season has always filled me with a hope for humanity's goodness that seems lacking the rest of the year. The music helps. When I was a child attending Christmas mass with my family, the music...
10 tags
Tennessee named 'worst legislature' in the country
The state of Tennessee has landed atop yet another list — this one compiled by D.C.-based reporter Tim Murphy of Mother Jones. In it, Murphy names Tennessee as No. 1 worst legislature in the U.S. Murphy jokes that the results are scientific in nature, but in truth, it isn't revealed how he came to the conclusions he did. Regardless, he does spell out examples for each state. (Sen. Stacey...
4 tags
DMX ushers in the Christmas season →
Making the viral rounds today is this video of rapper DMX singing "Rudolph the Red-Nosed Reindeer," and boy, is it good. It begins as a DJ tells DMX she has a printed copy of lyrics to the song, to which DMX replies, "I know the lyrics!" He then proceeds to delight audiences everywhere with his rendition — his really awesome rendition — of the classic Christmas tune. ...
10 tags
My plea to Tennessee: Cool it with the 'Grumors,'...
I had several ideas for column topics this week, but when midnight Wednesday rolled around, I knew I had to abandon those options and focus on the painfully obvious: the coaching search at UT. That's because at just past midnight Wednesday morning, yet another seemingly unbelievable rumor surfaced, this time being reported by a Memphis TV station. Twitter exploded. Tweet after tweet echoed...
Getting miffed and giving thanks
In what was by far the least shocking surprise of the last few months, Tennessee decided to fire head football coach Derek Dooley on Sunday, hours after a dismal loss at Vanderbilt. Yet, despite it not being anything that came out of left field, it still had enough of a draw to drag our sites in a molasses-like abyss of slowdowns and crashes. If you think people trying to access the sites were...
KNS announces move to pay model, readers react
Today, Knoxville News Sentinel Editor Jack McElroy announced, via his blog The Upfront Page, that the News Sentinel will begin charging for digital content sometime next year. As the word spread on social media, users responded in a variety of ways. So I compiled a Storify that highlights some of those reactions. Check it out: Readers react to News Sentinel's announcement of move toward...
5 tags
New list: Knoxville adept at job creation
Here on #trending, we're all about the lists. Well, I am, anyway. I love it when Knoxville lands placement on a list, whatever it might be, because it means we're on the map. In the past, at least on this blog, Knoxville (and sometimes East Tennessee) have been named as follows: Most romantic city in the U.S. (with our own Cafe 4 later being named one of the nation's top 15...
Derek Dooley channels Bruce Hornsby
At today's (Monday, Nov. 5) press conference, Tennessee coach Derek Dooley drew upon the power of Bruce Hornsby to sum up what it is like to face daily criticism over the Vols' defense. His response was to quote the pop pianist and say, "That's just the way it is." Which made us wonder, what is *YOUR* favorite Dooley press conference moment? The ones we came up...
5 tags
The social media storm also named Sandy
At the time of my last Sandy post, I had no idea the storm would be as catastrophic as it turned out to be. As I say in my column for this week, I'm no stranger to hurricanes as a Florida native. I'm also no stranger to the Northeast, as I lived in NYC for several years before moving to Knoxville. But when the two were forced together, and Sandy began to mercilessly batter the...
5 tags
#Sandy
As Hurricane Sandy approaches the Eastern U.S., weather conditions are deteriorating and the Internet is exploding. One of the first Sandy-related posts I saw this morning, and one of the funniest ones, by far, comes from a TV report in Washington, D.C., where a shirtless man wearing a horse mask is jogging down the street. So many friends posted it and shared it, and of course it made its way...
4 tags
5 tags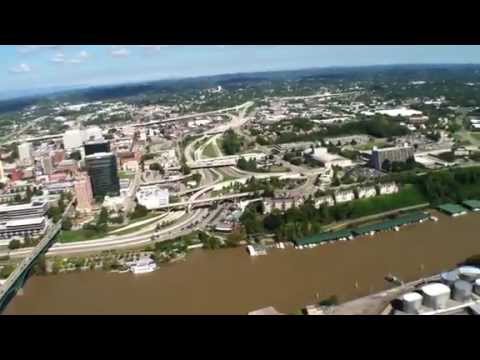 4 tags
Exposing 'the biggest troll on the Web'?!
I'm not sure why exactly, but I have a fascination with Internet trolls. More than anything, I'm confounded by their behavior — but nonetheless, I find it all so interesting, and I always want to know more. So it's no surprise that my interest was especially piqued when I saw a Gawker post circulating on Twitter today: Unmasking Reddit's Violentacrez, The Biggest Troll on...
lesparkleshinedust-deactivated2 asked: My face got bitten by a dog recently quite deep and they put paper stitches on it. Seeing as I am 16 I'm worried about the way I look and how people think of me, I get stares from strangers and I'm just worried about the scaring because apparently it'll be indented. What did you do for your face because it looks like it healed so perfectly. Please I really would like to know I...
3 tags
NYTimes: Swiss Cows Send Texts to Announce They're... →
My boss knows I have a fascination with cows. So as I mull ideas for my #trending turn this week, he shared this story with me: cows in heat send texts to the farmer! It's akin to an ovulation app women keep on their smartphones. But this app has sensors.
3 tags
Reviewing The Verizon iPhone 7 | Shelly Palmer... →
A fun prediction as to the emotions of the consumer and future generation iPhones. If I didn't know any better, I would be tempted to laugh at this thought: One feature of the new iPhone 7 that is pretty cool is its built-in bio-sensor. Breathalyzer apps are cute, but the new iDoctor app is truly amazing. You just cough on the phone and Dr. Siri will diagnose your ailment. Read the full...
4 tags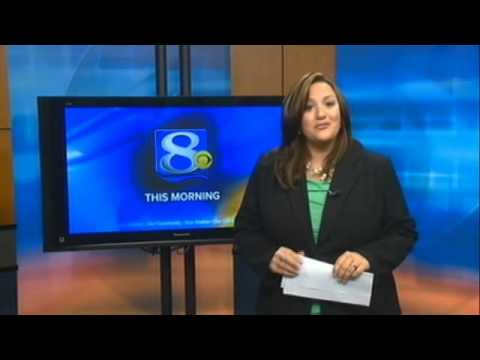 3 tags
The Nashville Scene debunks the trend of vodka... →
Betsy Phillips challenged David Goddard's post on the ways some college kids intake their alcohol: Lucky for you, dear readers, and weirdly enough, it just so happens that I am among the internet's top vodka-soaked tampon legend-debunkers. But even without running any experiments, it should be obvious to anyone familiar with actual vaginas and actual tampons why this cannot be a real...
4 tags
What is butt-chugging? A new meaning for 'bottoms...
So, by now, most of the free world has seen the headline: Alcohol 'enema' sends student to ER; fraternity chapter suspended Locally, it led the news and has remained (by far) the most-viewed story on knoxnews.com for almost a day now and shows no signs of slowing. In fact, as I write this, it has more viewers reading it than the next six stories combined on the news sites of the *entire* Scripps...
4 tags
5 tags
Mike Hamilton sifting through the angst
Photo from Mike Hamilton's blog, Tackled and Sifted Former University of Tennessee athletic director Mike Hamilton took to the blogosphere last month. His site "Tackled and Sifted" and has been writing mainly about his work in Africa. Today, Hamilton addressed his struggle with "angst" since his departure from UT and how he finds peace in scripture. I find peace...
3 tags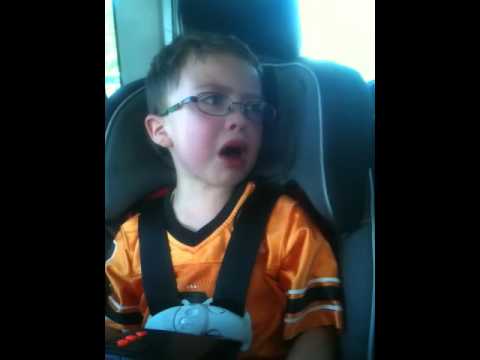 7 tags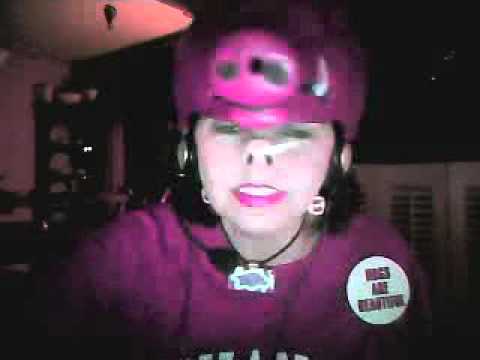 5 tags
Things that make you go "Awwww!"
I'll admit it: I'm a sucker for cute YouTube videos. And you want to know something else? You are, too. But that's OK. One of the greatest joys the Internet brings us is the ability to revel in the cuteness. We get to take a break from all the other bizarre, terrible or realistic content flooding our feeds, and lose ourselves in photos and videos of animals, babies and baby...
5 tags
The problem with news aggregators
This week for my #trending column, I take a look at something that many journalists have decried for years: news aggregators. A Harvard Law report I found on the Nieman Journalism Lab does a really great job explaining what an aggregator is. At its most basic, a news aggregator is a website that takes information from multiple sources and displays it in a single place. But beyond that, there...
5 tags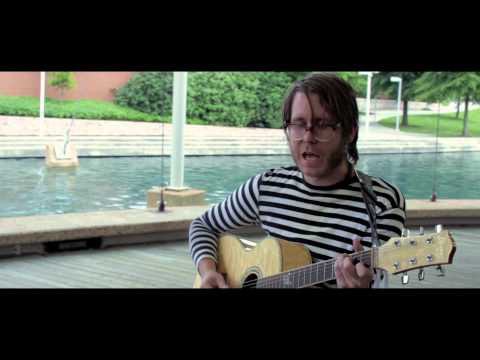 5 tags
Obama says: Ask me anything, Reddit
Yep. You read that correctly. President Obama took to social networking site Reddit today to answer questions posed by, well, anyone. In the midst of all the hype and hullabaloo about the GOP convention in Tampa this week, Obama was wise to try to draw away some of that attention. And draw away he did. So many people logged on to watch and participate in the thread that they actually crashed...
6 tags
If you're going to take sides ...
I guess it's officially that time. You know, the time before an election where everything that everyone is talking about seems to be grounded in politics. I was sick of it before it even started, but now that it's here, I'm really, really sick of it. I think that's probably because so much of what I see involves the worst of the worst: uncivilized bickering, sweeping...